Cast of Characters…
I will not add anybody unless they email me a photo and bio. I just don't want to put anything about any friends up here unless they give me permission.
Shambro = My Beautiful Wife and BEST mate! I hear it sometimes used and laugh at people for saying it but I truly think, after 23 years, she is my soul mate!
Little Dick = oldest son, he's into xbox, air-soft, working, and the vaping. He's a good boy but like a typical 21 year old, he's arrogant, know-it-all, I'm a man still living at home rent free, doesn't feel he needs to do anything asshole. We love him though. LOL
Ear-Ache = youngest son, he's is into xbox, computer gaming, bicycling, survivalist, and computers.
Faith = My little comedian. She loves to swim, listen to music, skate, and ride her bike. She loves horses and practices reading all the time!
Boo = My "Wild Child".  She's a swimmer, rough house, a little bossy, very chatty, and she is a girlie girl
Hattie – My German shepherd dog. She a destroyer of everything and anything! She aggravates all the other pets to the point of she's a terrorist.
Terri & Dallas – Shambro brother and future sister-in-law
Delanie and Dalton – Terri's kids
Sammie – Brother Mason and our IT Guy!
Jay Boy = Guy I work with – Skater / Photographer
Stevie & Dakota = my niece and her boyfriend whom I work with.
Roscoe – The miniature pig… cool as hell and tries to stay by himself, but Hattie typically won't allow that. You'll see a bunch of videos with him as a co-star!
Arnav – A Indian teacher who collaborates with me on some videos.
Merlin – The quiet Border Collie… sweetest dog ever.
Richard Curtsinger Jr. – my younger step brother who lives in Louisville, Ky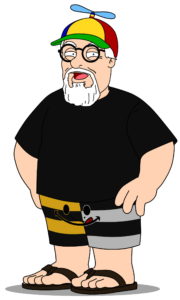 Ira Tard – Puppet for my website.