General Arnold Elzey, Confederate Army
(1816-1871)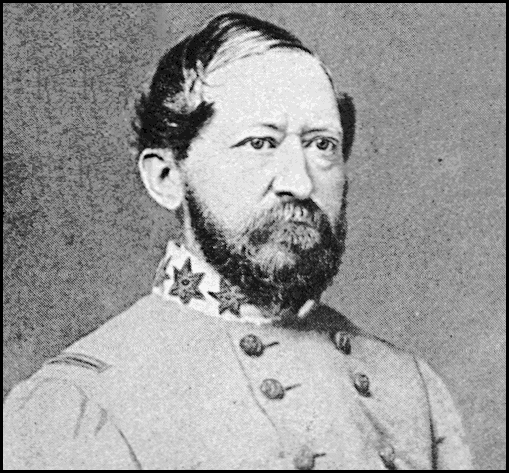 Arnold Elzey was born December 18, 1816 in Somerset City, MD.
He graduated from the U. S. Military Academy at West Point in 1837, 33rd in his class of 50. During his West Point years he dropped his last name of Jones and used his middle name, that of his paternal grandmother.
He served in the Seminole wars, on the frontier, in Indian fighting, and in the Mexican War where he received a brevet before resigning April 25, 1861 as a Captain. After surrendering the U.S. arsenal at Augusta, Georgia, to superior rebel forces, he withdrew his command and brought them intact to Washington before returning to Richmond to be commissioned Lt. Colonel, 1st Maryland in the C.S.A. At 1st Bull Run he succeeded Kirby Smith in command of the brigade as senior Colonel and was appointed Brig. Gen. on that date, July 21, 1861. He distinguished himself leading the 4th Brigade / Ewell's Division under General Thomas "Stonewall" Jackson in the Shenandoah Valley campaign. He received a severe head wound while leading a charge at Gaines's Mill, Virginia that effectively ended his fighting days. But he became Maj. Gen. on December 4, 1862 and commanded the Department of Richmond. One of his tasks was to organize government clerks into the Local Defense Brigade. In Staunton, briefly, he organized the Virginia reserves. He was Chief of Artillery in the Army of Tennessee from September 8, 1864 to February 19, 1865, but apparently was unable to take the field with Hood. Elzey spent his final years farming in Maryland where he died on February 21, 1871.